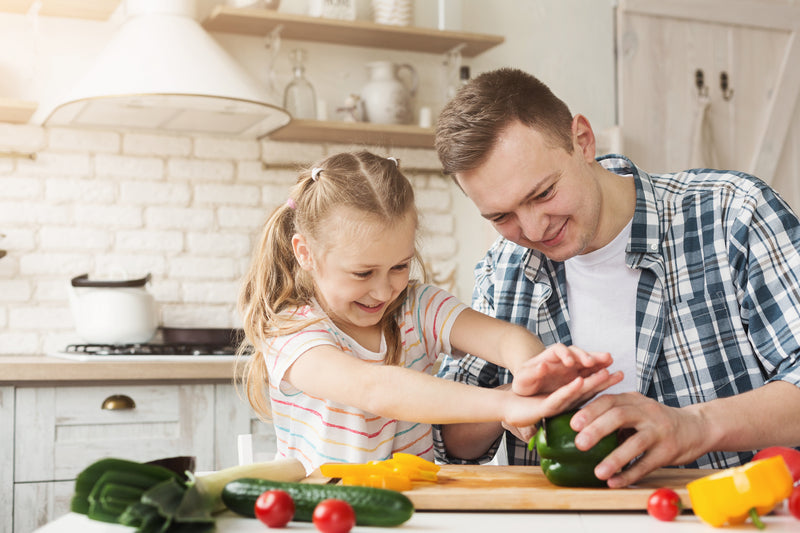 When you have kids, you know how hard it can be to make sure that they are getting all of the nutrients they need from their diet. And when your child is picky, it can be even harder to make sure that they are eating enough of the vegetables they need. If you can find ways to help your child eat and enjoy vegetables, you can make your life easier and ensure that your child grows to be healthy and strong.
Avoid Sneaking Them into Foods
Some people suggest sneaking veggies into your child's food, but this isn't always a great solution. The main reason for that is because your child won't see the vegetables they are eating, they won't be developing good habits for their diet. You want to help your child to create positive associations with vegetables so they will start enjoying them on their own. Try to make vegetables a regular part of your meals so your child can start enjoying them and recognizing that vegetables are delicious and fun to eat instead of hiding them in their food.
Introduce Them Early
The earlier you introduce veggies into your child's diet, the easier it will be to establish the habit of eating vegetables. As soon as your child starts eating solid food, give them plenty of chances to try a variety of veggies with great benefits. Leafy green vegetables have essential nutrients that your kids need. So give them access to those early as well.
Make Them Easily Accessible
Your child will be much more likely to eat vegetables if they always have them around. Keeping chopped fresh veggies in your fridge for a simple snack can help encourage your child to eat vegetables. Even if there are veggies your child doesn't like, make sure you have them on hand so your child has many opportunities to try vegetables. Don't put a ton of pressure on your kids to eat specific veggies, but make them available so they can try. Sometimes a vegetable that your child didn't like in the past can become one of their favorites later in their life. Easily accessible veggies make for simpler positive eating habits.
Every kid is going to have different likes and dislikes. When you give your child room to explore veggies and figure out what they like, it helps them to make good choices about the food they eat. Don't panic if your child is picky, just give them plenty of opportunities to try vegetables and figure out what they like.
Check out this article on how to keep your kitchen clean!