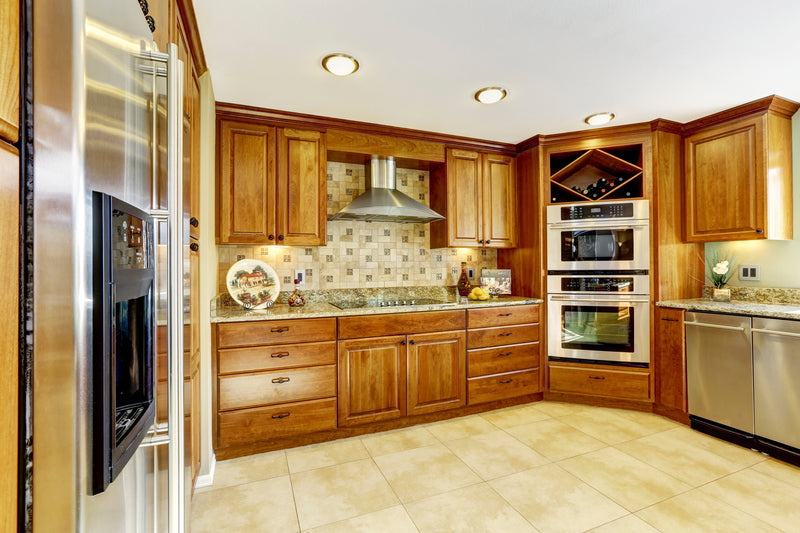 Your kitchen is one of the largest factors determining how much and how often you cook for yourself at home. As someone who likes cooking, you want your kitchen to be a space that fills you with the desire to cook. While there are many ways that you can make your kitchen a more wonderful space for you to use, there is no better way than by keeping your kitchen up to date with the right gadgets that make cooking delicious meals easier. Here are three gadgets that you need in your kitchen right away.
An Air Fryer
The first kitchen gadget that you absolutely need to buy is an air fryer. If you are someone who likes crispy, crunchy, fried food but want to stay away from all the additional calories that traditional fried foods come with. An air fryer uses convection technology to surround your foods with hot air, allowing them to cook the outside quickly and keep the inside juicy, all without having to drench your food in oil for that crunchy fried taste. And did we mention that air fryers cook things really fast?
A Food Dehydrator
Another absolute essential kitchen gadget that you need in your kitchen is a food dehydrator. A dehydrator is often far from the first thing many people think of when considering their kitchen gadgets, but a dehydrator can transform your kitchen. Dehydrated meat is a great high protein snack to take with you on the go. You can dehydrate fruits and vegetables in addition to meat. A food dehydrator slowly bakes away the moisture in your favorite foods which can help keep them preserved for months or even years at a time, helping you store up and save money on wasted food.
A Sparkling Water Maker
The final kitchen gadget that you are going to love to have in your kitchen is a sparkling water maker. If you are someone who likes to drink sparkling water or enjoys cocktails with sparkling water, having the ability to make it at home yourself can be a real time and money saver. Plus, it can help you reduce your carbon footprint by eliminating the use of single use plastic bottles for your sparkling water needs.
Your kitchen is the most important area of your home. Keeping your kitchen stocked with the right gadgets can make cooking fun and easy and encourage you to do it more often. Make sure that your kitchen has these three gadgets to ensure the best kitchen possible.
Check out this article on nutrient-rich food groups you need in your diet!