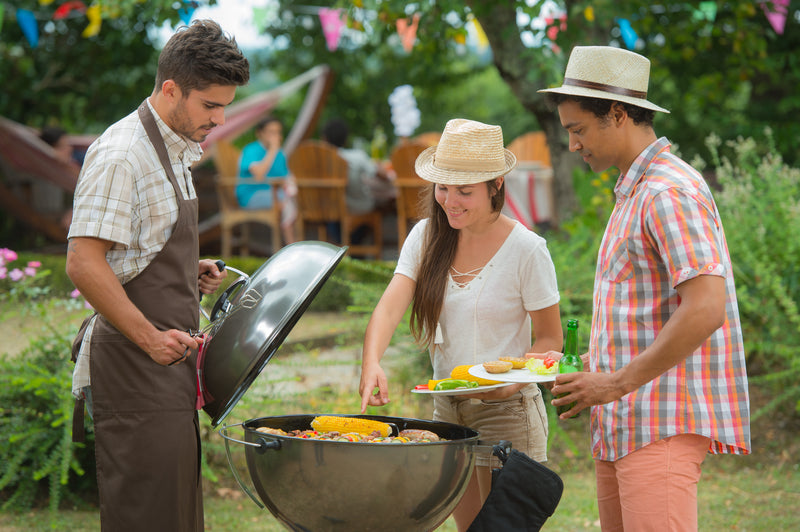 If you've ever hosted a big barbecue, then you know that the main course is only half of the equation. The side dishes are just as important in creating an unforgettable meal! Let's talk a little about some of the best side dishes to go with any meat you may be cooking up. These classic sides are sure to be a hit with any crowd and can easily be customized with additional ingredients to make them even more delicious. Let's fire up the grill and get started!
Potato Salad
Potato salad is the ideal accompaniment for any summer barbecue - it's easy to make, customizable with your favorite ingredients and packed full of carbs and vitamins! The classic recipe includes cooked potatoes, mayonnaise, celery, onions and an array of seasonings that will tantalize your taste buds. Plus you can enjoy all the deliciousness without worrying about sacrificing nutrition when indulging in this comfort food staple. To change things up a bit, try adding hard-boiled eggs or diced ham for extra flavor. You could also top it off with bacon bits or pickles for an even tastier dish!
Corn on the Cob
Nothing screams summer like freshly cooked corn on the cob. Not only is it delicious, but it's also a great way to get your daily dose of essential vitamins and minerals, especially fiber. Corn on the cob can be a bit difficult for young children with braces to eat, so you'll have to make sure to cut some up so they can enjoy it. To cook the perfect cob of corn, try grilling it with a bit of butter and seasoning. For an extra kick, try adding some chili powder or cayenne pepper to really spice things up!
Corn Bread
Corn bread is an absolute crowd-pleaser, that elevates any BBQ gathering with its irresistible flavor. You won't believe how easy it is to make either! All you need are cornmeal, baking powder, sugar, butter, eggs and milk - a combination of ingredients which can be easily transformed into something truly special when combined with a few additions such as jalapeños for spice or diced peppers and onions for flavor. To take your creation to the next level simply top it off with some melted butter or honey – guaranteed satisfaction every time!
Impress your friends and family with an array of delicious side dishes for your next outdoor gathering. With a bit of imagination, you can come up with even more standout recipes to make sure the party is unforgettable! What are some of YOUR go-to barbecue sides? Let us know in the comments below!
Check out this article on why cooking at home is healthier!