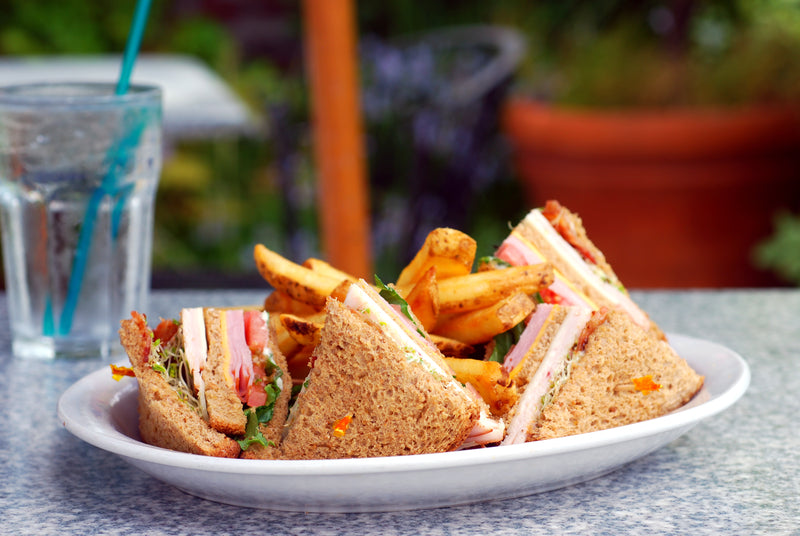 Have you been struggling to make healthy (and easy) meals for your family at home? One of the easiest meals, a sandwich, can quickly become unhealthy and loaded with unnecessary calories when it isn't made right. Here are a few tips on how to make a healthy sandwich at home. 
Use Lean Meats
First, you can make a healthier sandwich at home by using lean meats in your meal preparation. Red meats and bacon often contain high amounts of sodium, cholesterol, and fat. However, you don't want to take the meat out of your sandwich entirely because it is a great source of protein in your daily meals. 
You can keep your sandwich healthy by choosing leaner sandwich meat options, such as turkey or ham. When you're purchasing sliced meat or sandwich meat at the store, pay attention to the amount of fat and calories they contain. Choosing the leaner options can help you to reap the benefits of eating a great serving of protein without consuming too much fat.
Use Wheat Bread
Another way to make a healthy sandwich is to use wheat bread instead of white bread. White bread can easily form plaque in between your teeth. It is also loaded with sugars and complex carbohydrates that can be unhealthy and cause you to gain weight. 
Wheat bread, on the other hand, contains nutrients and vitamins, such as potassium, iron, folate, and more that will give your body a boost. If you aren't sure what kind of wheat bread you'd like to use, experiment with a few different brands until you find your favorite kind. You can even use wheat rolls or pita bread to make a healthy, delicious sandwich that is nutritious and filling.
Add Lots of Veggies
If you're trying to make your sandwiches healthier, make sure that you're adding lots of vegetables to them. Most people don't eat as many vegetables as they should each day. Sometimes, you might not be in the mood for a salad or steamed veggies, and adding vegetables to a sandwich can make it easier to get the nutrients that your body needs. Vegetables can also add a delicious crunch, flavor, and texture to your sandwich that will spice it up and make it seem less boring. To make your sandwich healthier and more delicious try adding vegetables such as tomatoes, spinach, lettuce, bell peppers, onion, olives, pickles, carrots, and more. 
So, if you're trying to clean up your diet and eat healthier meals, try these tips for creating a healthier sandwich. You can use lean meats, use wheat bread, and add lots of veggies for a sandwich that is delicious and nutritious. Best of all, you can switch up your healthy sandwich ingredients so you never get bored of this tasty and easy meal.
Did you enjoy reading this article? Here's more to read. How to Learn to Cook Better Meals at Home