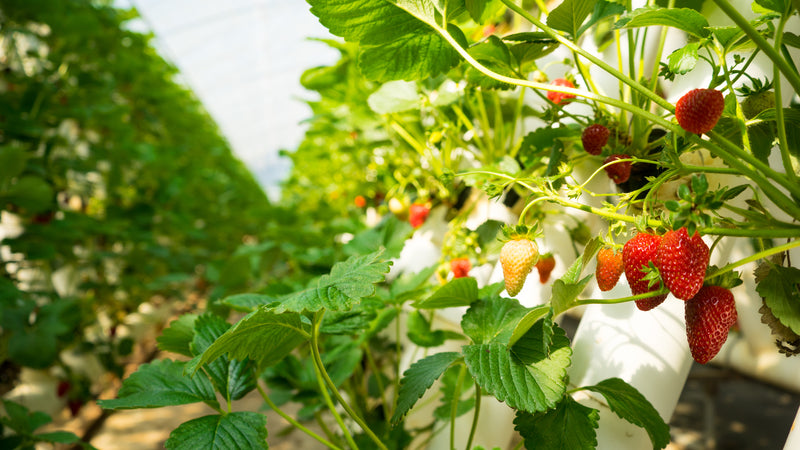 Who doesn't relish the mouthwatering combination of strawberry jam on a fresh slice of bread? This classic treat is made even better today with flavored butter options. Healthy butters made from coconut oils, natural butters, and fresh flavors are today made in all kinds of different flavors but strawberry is one of the most popular. This article lists five unique and healthy combinations that are both scrumptious and nutritious for the whole family.
1. Fruit Stack Sandwich
One way to make a classic strawberry sandwich both tasty and healthy is to add slices of fresh fruit atop a smear of rich, creamy, strawberry butter. This way, you are getting extra essential vitamins from the fruit. Something to pay attention to is that strawberry butter is much different from peanut butter, so you probably want to choose from a set of fruits that blend well with strawberries such as bananas, blackberries, and blueberries. For a healthy kid-friendly snack that retains fiber, healthy fats, minerals and proteins, choose whole grain bread over refined bread.
2. Grilled Sandwich
This appetizing and crunchy formula requires you to combine two slices: one is spread with a slather of rich jelly, and the other with a creamy strawberry-buttered slice. Grilled until golden brown, it is a simple, warm, and comforting snack. The great thing is, you could use any jelly you want (from cherry, blueberry, blackberry and more). However, natural fruit spreads are more beneficial since they have less refined sugars and more nutrients.
3. French Toast
This is a perfect marriage of the classic, delicious French toast and savory strawberry-buttered slices. The French toast provides additional nutritious elements from both eggs and milk, especially protein; making it a great breakfast treat to get your day started. Add a tinge of sweetness without using refined sugar by dipping it in vegan maple syrup.
4. Pancakes
Another interesting variation is to replace slices of bread with pancakes. Combine two thin strawberry-buttered pancakes into one thick, velvety sandwich. There is no need to add a layer of syrup as you can simply microwave your choice of natural fruit jam to get a thick, finger-licking syrup.
5. Pound Cake
Lastly, make a sandwich out of strawberry-buttered slices of pound cake. A nutritious vanilla bean pound cake is a great option that merges well with swirls of smooth strawberry butter. And according to Hosbeg, by adding sweets into your morning meal, your body gets the energy to carry out everyday tasks. It curbs your hunger, helping you cut down on needless eating.
You don't have to sacrifice the classic sweetness of strawberry butter when in pursuit of a healthy sandwich. The aforementioned combinations provide both delicious and nutritious options you are bound to keep coming back to.