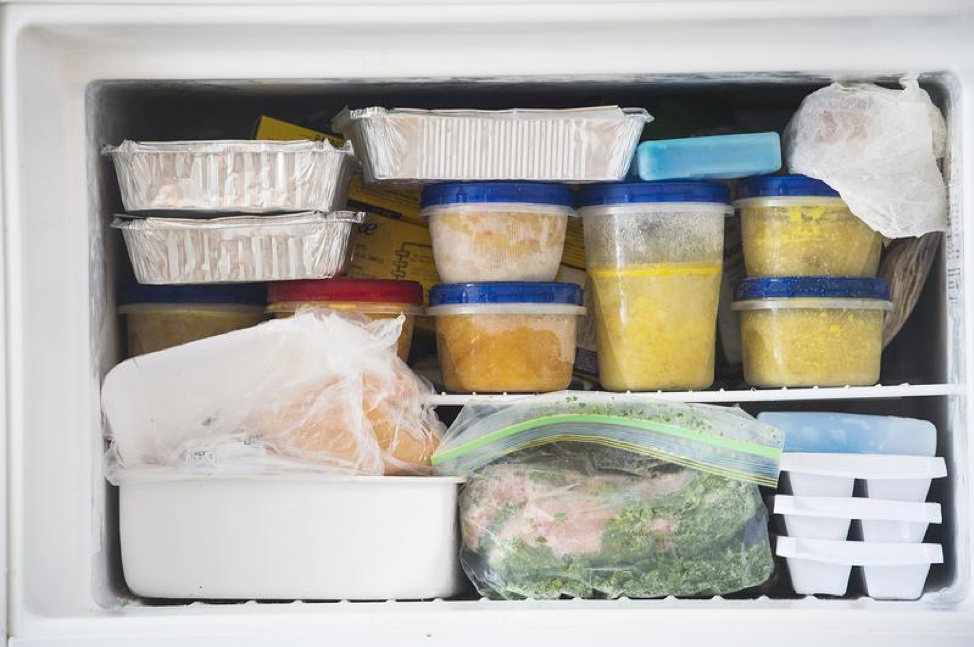 For those busy weekday nights when you don't have the time or energy to make a meal from scratch, a freezer meal can be a lifesaver. That's why we've come up with 3 delicious, buttery meals that are easy to cook and freeze well for later use. 
Creamy Turkey Noodle Soup
Soups are ideal for making ahead and freezing for quick-and-easy meals on days that you're busy. Keep this delicious and creamy turkey noodle soup recipe on hand to hit the spot on a chilly night. Not only is it tasty, but it comes together quickly, and if you don't have turkey on hand, you can easily substitute chicken. The broth is creamy with milk and butter, and it's made flavorful with garlic, onion, and carrot. Serve this soup with fresh bread and butter and a green salad for a satisfying supper!
Butter Chicken
For a meal that's a bit more exotic, try this delicious butter chicken recipe. Although the list of ingredients might look a little daunting at first, this Indian-spiced dish comes together quickly, and you'll soon have chunks of chicken simmering in a rich sauce of cream, butter, and tomato. Rather than storing this in one large batch, make up individual containers, topping basmati rice with the butter chicken and siding with naan (Indian flatbread). The rice will soak up the sauce, which will prevent the sauce from separating during reheating, which can be an issue with dairy-based dishes. This recipe is great for serving up quick lunches and dinners on the go!
Garlic Butter Chicken Meatballs
For a dish that's a bit lighter but still tasty and simple to prepare, you can't go wrong with these buttery garlic chicken meatballs. Combine ground chicken and spices with whatever cheese you like—the cheese will help hold the meatballs together—then sautee in butter. Mix in a little more butter, chicken stock, and hot sauce to create a super-flavorful sauce. Instead of rice, use riced cauliflower as a bed for the meatballs and sauce. You'll definitely look forward to eating this!
Tips for Freezer Meal Success
Whenever you're storing food (especially soup) in a plastic or glass container, make sure to leave room for the food to expand. At the very least, leave a ¾-inch space at the top of the container. If you are looking at more long-term storage, it may be a good idea to explore other methods of preservation, in addition to freezing them. This will help prevent freezer burn and keep things tasting good. Be sure to store food in containers that are made from safe plastics that are marked BPA free. Stews, soups, and chili freeze extremely well and can be reheated without loss of taste or texture. When using starches or vegetables as a bed or side dish, don't cook them all the way through before freezing. That way, when you reheat the container, they'll reach the perfect tenderness.
Don't forget to try these recipes with whole-cream, grass-fed butter from The Chattanooga Butter Company. We know you'll love it!