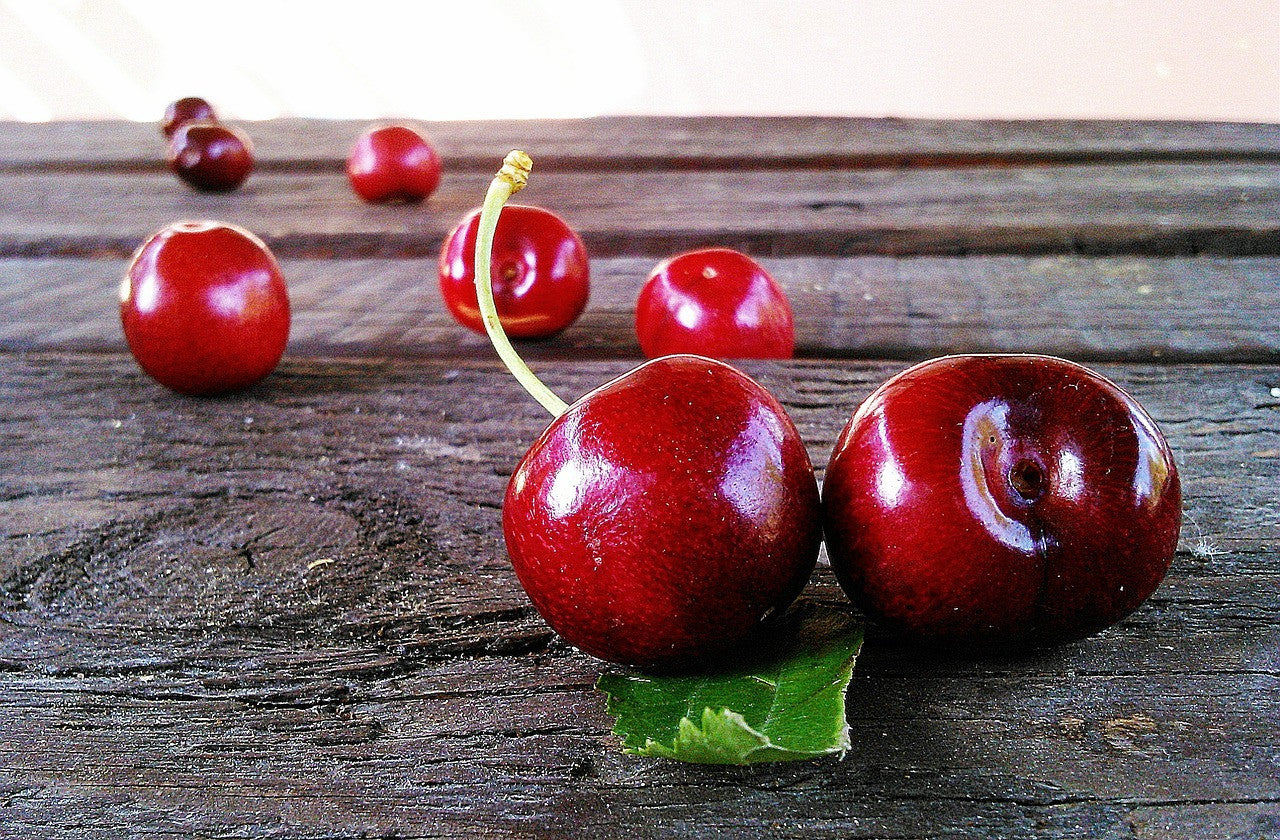 Starting with our signature Extra Virgin Coconut Oil and farm fresh butter blend, we add organically grown bordeaux cherries and reduced brandy (don't worry Moms - it's non-alcoholic and kid-friendly). It's complex - salty, sweet, tangy and definitely tastes like fresh fruit. 
This is amazing on English muffins - a little like all-in-one butter and jam. 
Try this:  Belgian waffles with whipped cream, fresh berries and this delicious butter.
Baking idea:  Dare we try a take on the classic chocolate chip cookie with dark chocolate chunks and Brandy Soaked Bordeaux Cherry butter?
For Cooking:  How about a rich wine and butter sauce with reduced onions - perfect for roast chicken. 
Fun Pairing:  Manchego cheese, crusty bread, a spiced olive oil dip and a glass of Tempranillo. On the front porch. With your best friend.